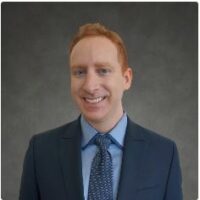 Biography
Dr. Gumbrecht grew up in the Midwest and was a practicing automotive engineer where his interest aligned with occupant safety. During this time, he worked alongside orthopedic surgeons and hospital scientists, which sparked his interest in medicine and led him to make a life-changing decision to pursue medicine. Dr. Gumbrecht graduated his anesthesiology residency from the prestigious Loyola Medical Center of Chicago.
Following his mechanical background he pursed Interventional Pain Medicine and graduated from Rush University of Chicago where he trained with nationally recognized professors. He speaks elementary Korean and is learning Mandarin Chinese.
Dr. Gumbrecht understands that each patient's condition is a unique and the pain occurs for numerous reasons. This is why he practices a multi-faceted tailored approach when treating his patients. Dr.Gumbrecht takes pride in educating his patients on their conditions; this includes discussing treatment plans that encompass medications, procedures, therapies, and expectations.
Dr. Gumbrecht's focus of treatment is not limited to the spine; he is well-versed on treating conditions such as hip, knee, extremity pain, complex regional pain syndrome, and headache. Dr.Gumbrecht's training encompasses fluency in epidural and facet joint injections, sympathetic nerve blocks, radiofrequency nerve ablations, spinal cord stimulation, and intrathecal pump management.
Education
St.Matthews University – Doctor of Medicine
Loyola University Medical Center – Anesthesiology Residency
Rush University Medical Center – Pain Medicine Fellowship